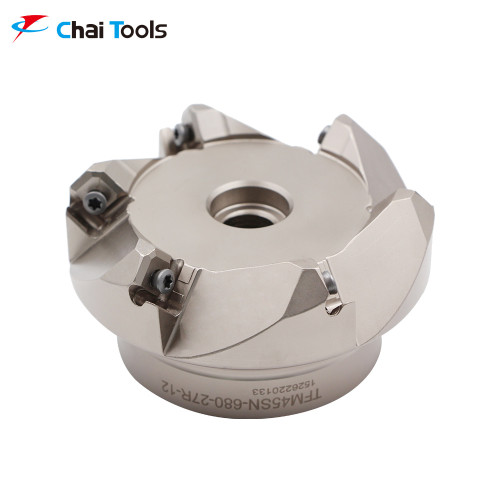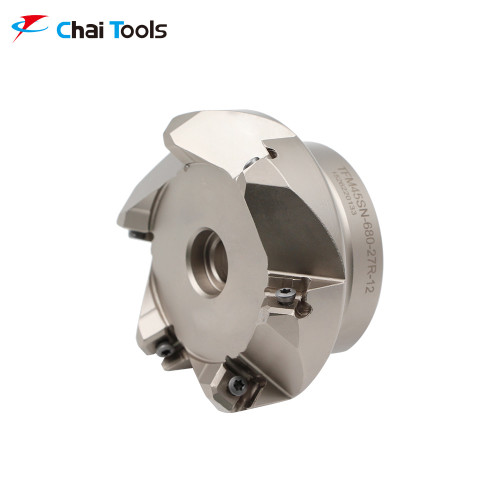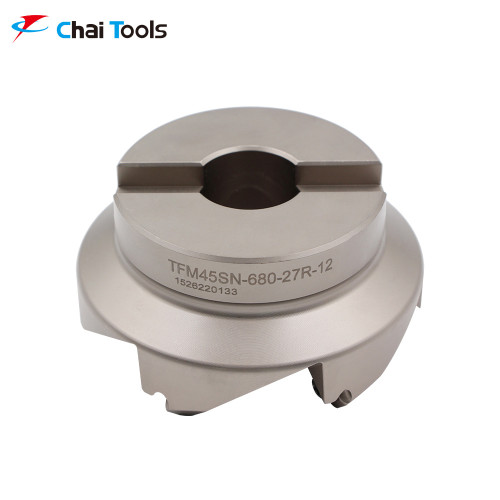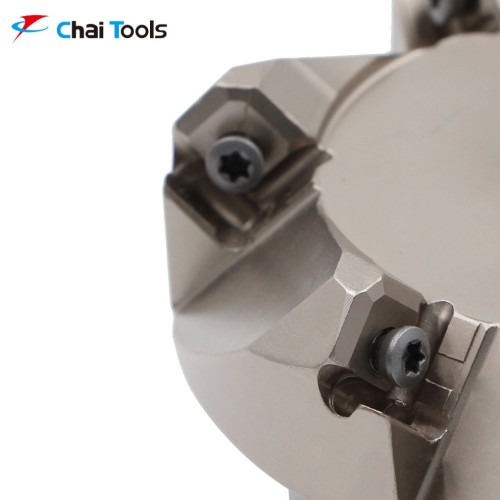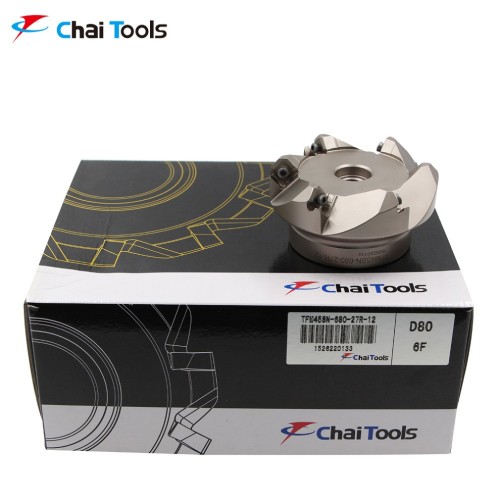 TFM45SN 680-27R-12 Shoulder Milling Cutter with 45 degree
Description
1. The cutters are made by Hermle 5-axis machining center from Germany, having a high precistion and stable performance.

2. Matching with double-side eight cutting-edge SNKX 1206 XTN inserts, make a quick cutting and cost-efficient.
3. Material 42CrMo and whole forging processing make the cutters with long service life, better wear-resistance, strength and rigidity, high working efficiency.
4. Using wiper insert, can improve the surface finish degree of the workpiece.
5. Provide completed specifications and inner cooling holes are
available.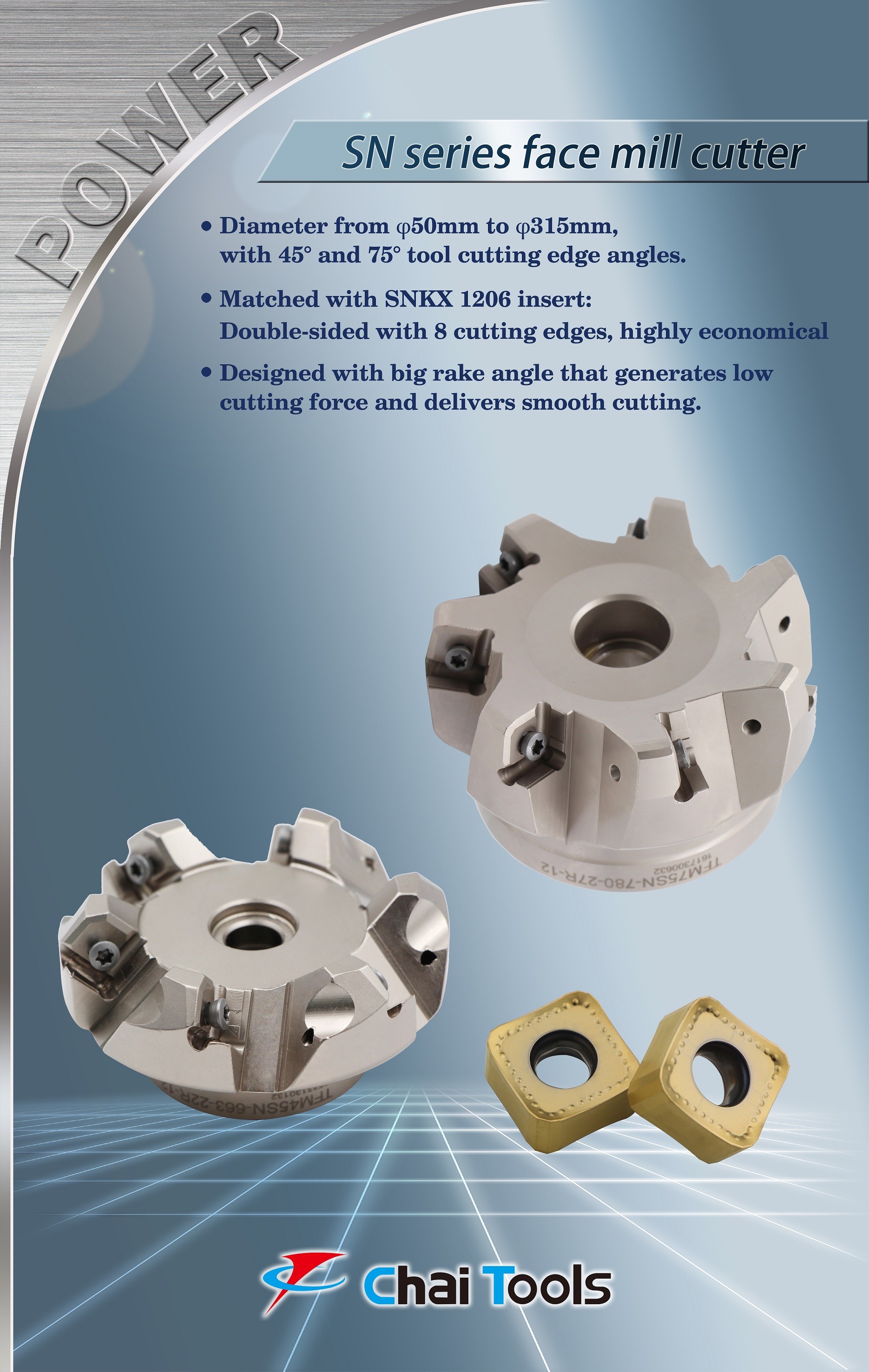 TFM45SN SERIES FACE MILLING CUTTER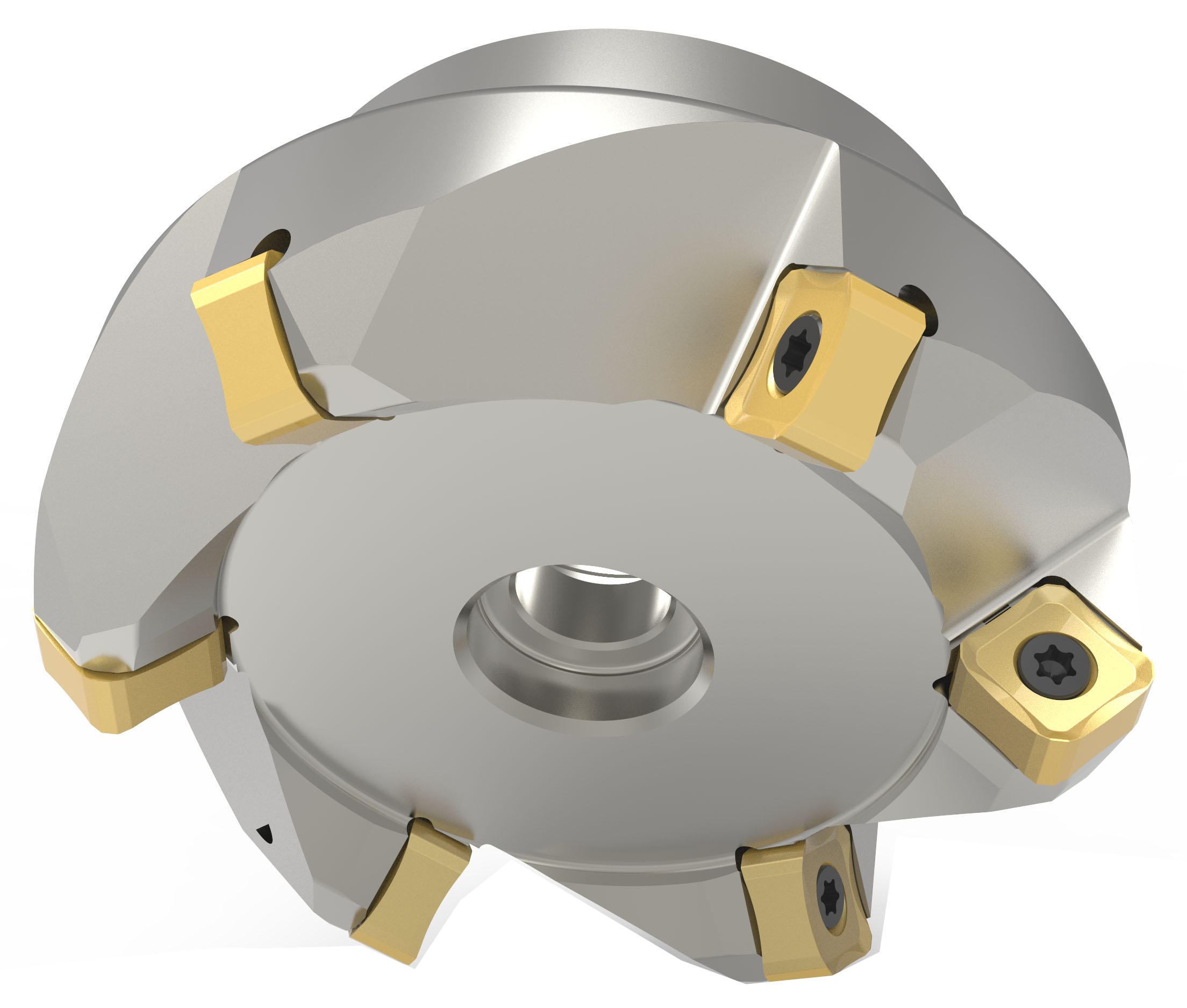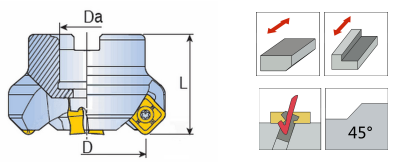 Model

Teeth Number

Dimensions(mm)

Connector Type

Insert

D

Da

L

TFM45SN-350-22R-12

3

50

22

40

A

SNKX 1206

TFM45SN-450-22R-12

4

50

22

40

A

TFM45SN-550-22R-12

5

50

22

40

A

TFM45SN-463-22R-12

4

63

22

40

A

TFM45SN-563-22R-12

5

63

22

40

A

TFM45SN-663-22R-12

6

63

22

40

A

TFM45SN-580-27R-12

5

80

27

50

A

TFM45SN-680-27R-12

6

80

27

50

A

TFM45SN-1080-27R-12

10

80

27

50

A

TFM45SN-6100-32R-12

6

100

32

50

B

TFM45SN-8100-32R-12

8

100

32

50

B

TFM45SN-12100-32R-12

12

100

32

50

B

TFM45SN-7125-40R-12

7

125

40

63

B

TFM45SN-10125-40R-12

10

125

40

63

B

TFM45SN-16125-40R-12

16

125

40

63

B

TFM45SN-8160-40R-12

8

160

40

63

C

TFM45SN-12160-40R-12

12

160

40

63

C

TFM45SN-20160-40R-12

20

160

40

63

C

TFM45SN-10200-60R-12

10

200

60

63

C

TFM45SN-18200-60R-12

18

200

60

63

C

TFM45SN-22200-60R-12

22

200

60

63

C

TFM45SN-12250-60R-12

12

250

60

63

C

TFM45SN-20250-60R-12

20

250

60

63

C

TFM45SN-24250-60R-12

24

250

60

63

C

TFM45SN-15315-60R-12

15

315

60

63

D

TFM45SN-22315-60R-12

22

315

60

63

D

TFM45SN-26315-60R-12

26

315

60

63

D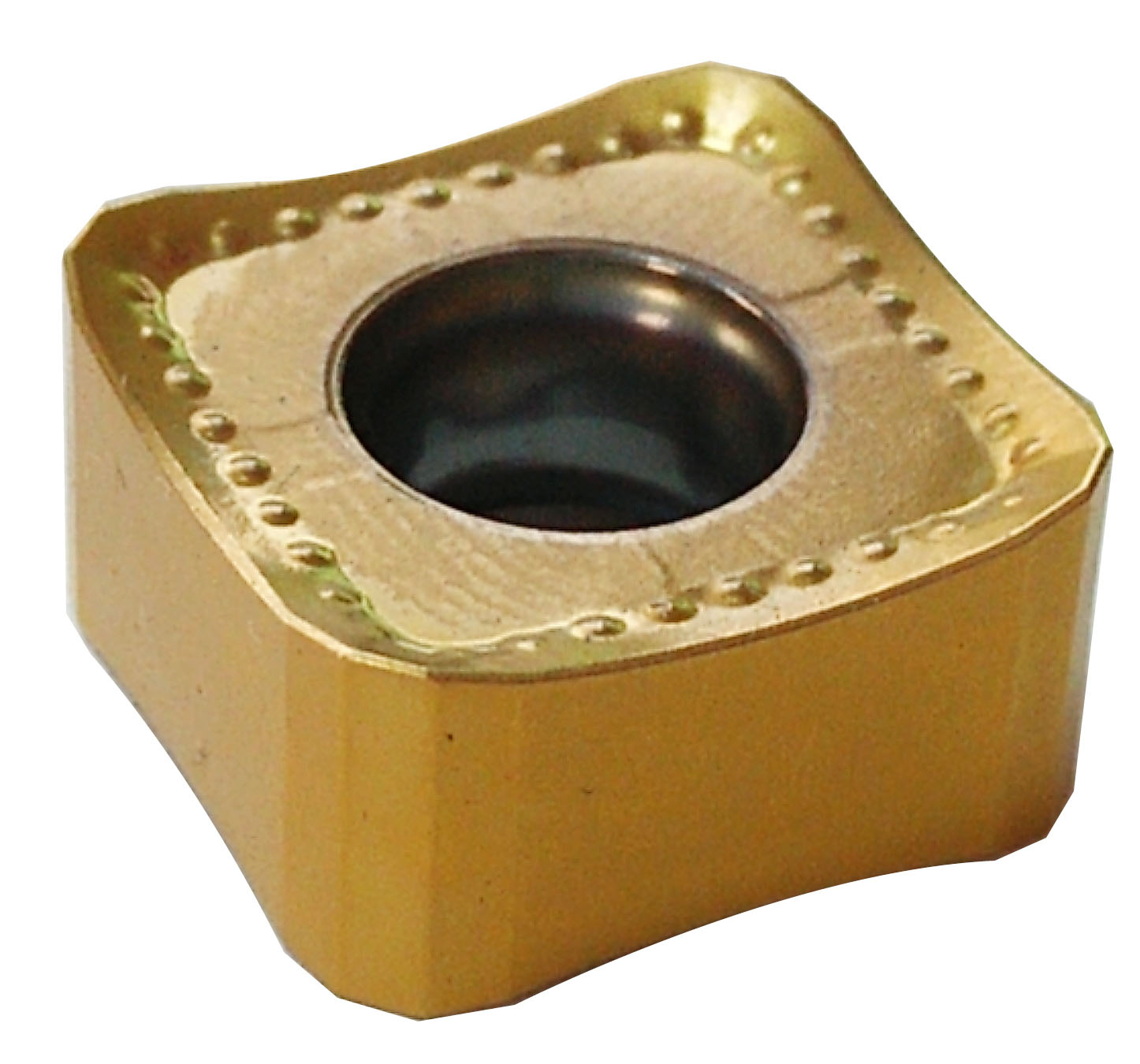 Model

Material Grade

CT101

CT4110

CT5320

CT7320

CT8330

CT9320

SNKX 1206XTN

·


·

·

·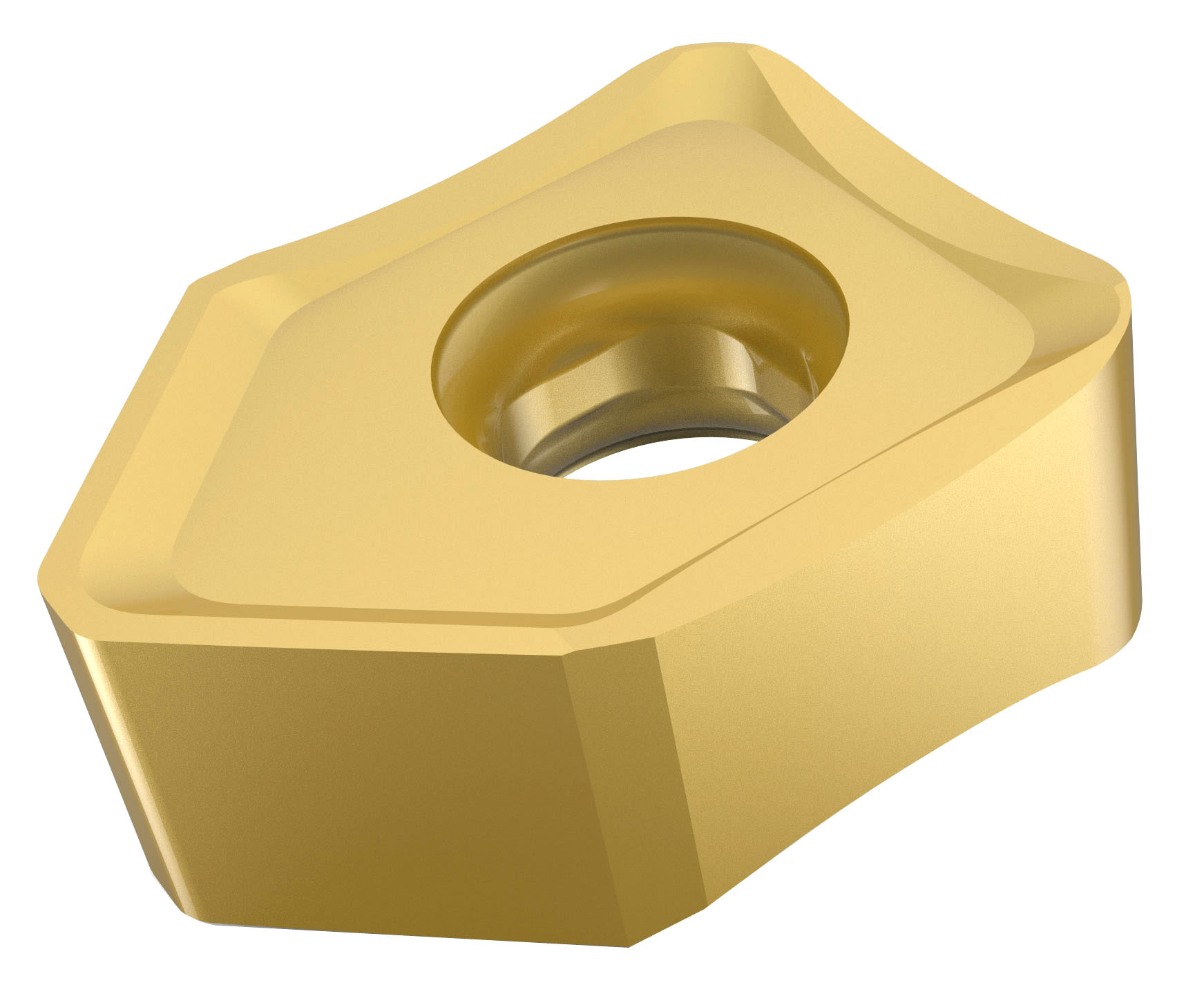 Model

Dimensions(mm)

Material Grade

d

t

a

R

ap

CT5320

CT7320

CT9320

SNKX 1206ANSN-W

12.7

6.45

6.9

0.4

3

·