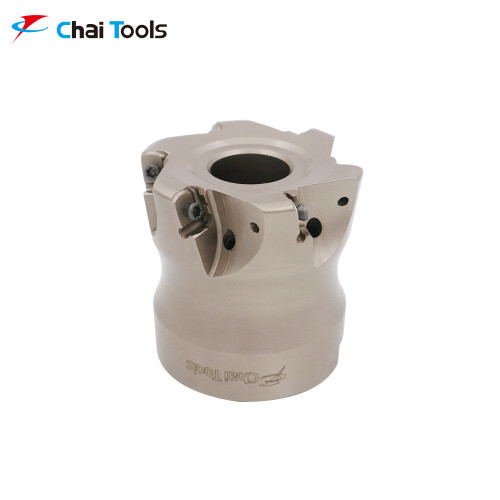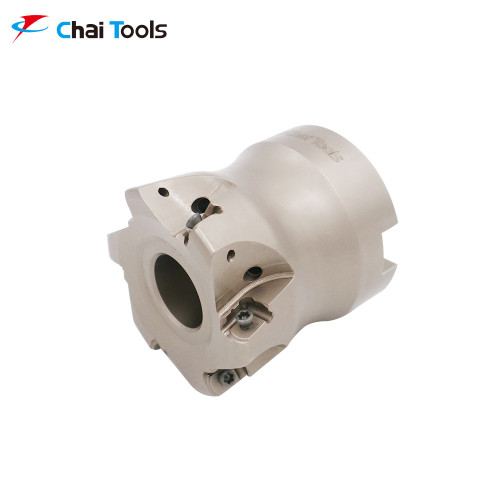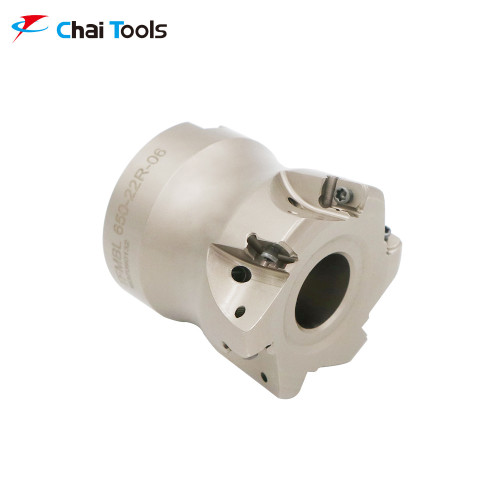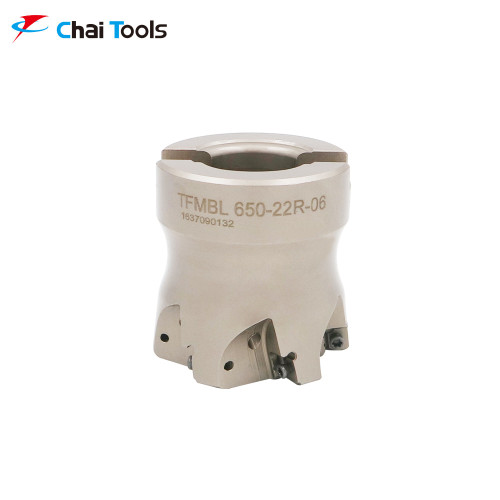 TFMBL-650-22R-06 Fast Feed Face Milling Cutter For CNC Machining Center
Description
1. The cutters are made by Hermle 5-axis machining center from Germany, having a high precistion and stable performance.

2. Matching with double-side four cutting-edge BLMP 0603 and BLMP 0904 insert from TaeguTec.
3. Effectively reduce the radial direction force, achieve a high feedrate cutting.
4. Provide completed specifications and inner cooling holes are
available.
TFMBL SERIES FAST FEED FACE MILLING CUTTER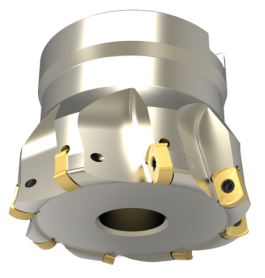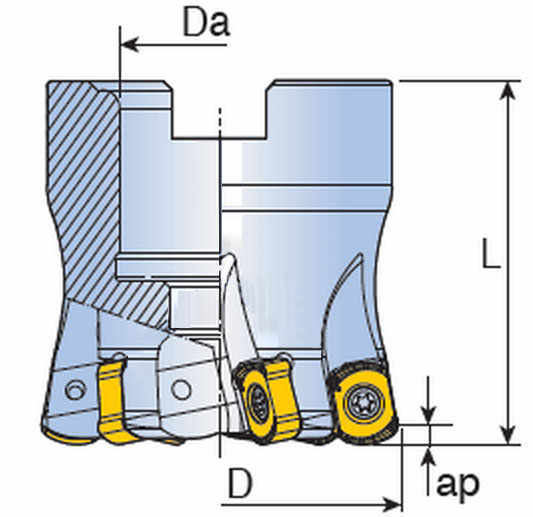 Model

Teeth Number

Dimensions(mm)

Connector Type

Insert

D

Da

L

ap

TFMBL 432-16R-06

4

32

16

40

1.0

A

BLMP 0603

TFMBL 532-16R-06


5

32

16

40

1.0

A

TFMBL 640-16R-06


6

40

16

40

1.0

A

TFMBL 640-22R-06

6

40

22

40

1.0

A

TFMBL 650-22R-06

6

50

22

50

1.0

A

TFMBL 750-22R-06

7

50

22

50

1.0

A

TFMBL 850-22R-06

8

50

22

50

1.0

A

TFMBL 752-22R-06

7

52

22

40

1.0

A

TFMBL 852-22R-06

8

52

22

40

1.0

A

TFMBL 763-22R-06

7

63

22

50

1.0

A

TFMBL 863-22R-06

8

63

22

50

1.0

A

TFMBL 963-22R-06

9

63

22

50

1.0

A

TFMBL 966-27R-06

9

66

27

50

1.0

A

TFMBL 440-16R-09

4

40

16

40

1.5

A

BLMP 0904

TFMBL 540-16R-09

5

40

16

40

1.5

A

TFMBL 550-22R-09

5

50

22

50

1.5

A

TFMBL 650-22R-09

6

50

22

50

1.5

A

TFMBL 750-22R-09

7

50

22

50

1.5

A

TFMBL 652-22R-09

6

52

22

40

1.5

A

TFMBL 752-22R-09

7

52

22

40

1.5

A

TFMBL 663-22R-09

6

63

22

50

1.5

A

TFMBL 763-22R-09

7

63

22

50

1.5

A

TFMBL 863-22R-09

8

63

22

50

1.5

A

TFMBL 766-27R-09

7

66

27

50

1.5

A

TFMBL 866-27R-09

8

66

27

50

1.5

A

TFMBL 780-27R-09

7

80

27

50

1.5

A

TFMBL 880-27R-09

8

80

27

50

1.5

A

TFMBL 980-27R-09

9

80

27

50

1.5

A

TFMBL 1080-27R-09

10

80

27

50

1.5

A

TFMBL 8100-32R-09

8

100

32

60

1.5

A

TFMBL 9100-32R-09

9

100

32

60

1.5

A

TFMBL 10100-32R-09

10

100

32

60

1.5

A

TFMBL 11100-32R-09

11

100

32

60

1.5

A

TFMBL 12100-32R-09

12

100

32

60

1.5

A

TFMBL 12125-40R-09

12

125

40

60

1.5

A

TFMBL 14125-40R-09

14

125

40

60

1.5

A