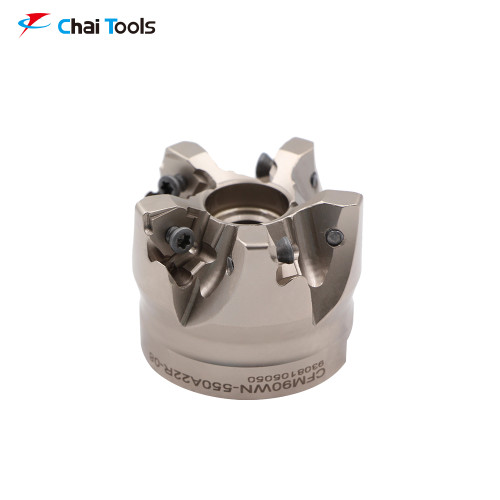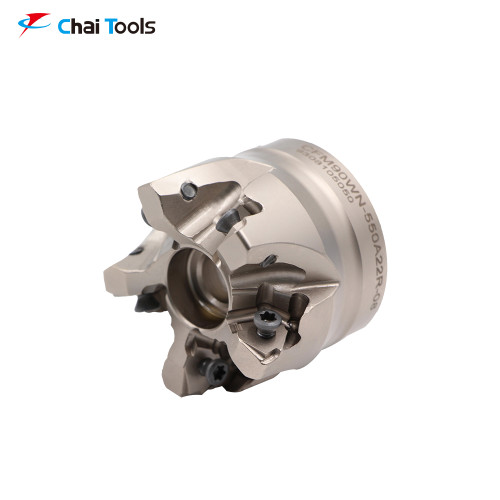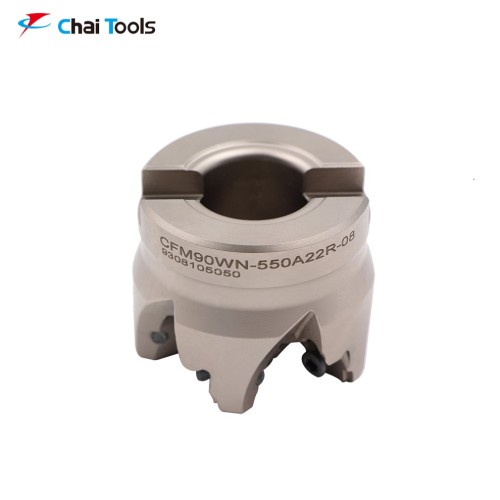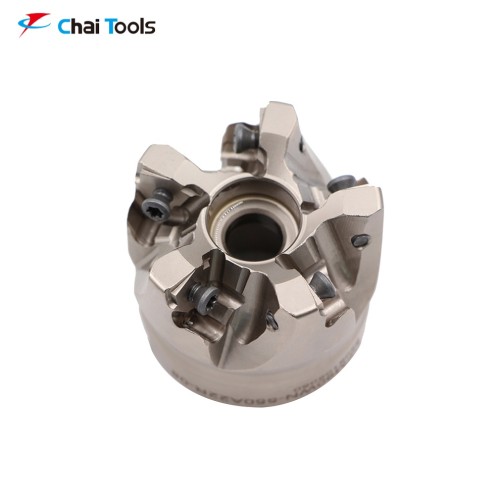 CFM90WN-550A22R-08 Face Milling Cutter with 90 degree
Description
1. The cutters are made by Hermle 5-axis machining center from Germany, having a high precistion and stable performance.

2. Matching with double-side six cutting-edge WNKX 080608 inserts, make a quick cutting and cost-efficient.
3. Material 42CrMo and whole forging processing make the cutters with long service life, better wear-resistance, strength and rigidity,

high working efficiency.
4. Provide completed specifications and inner cooling holes are
available.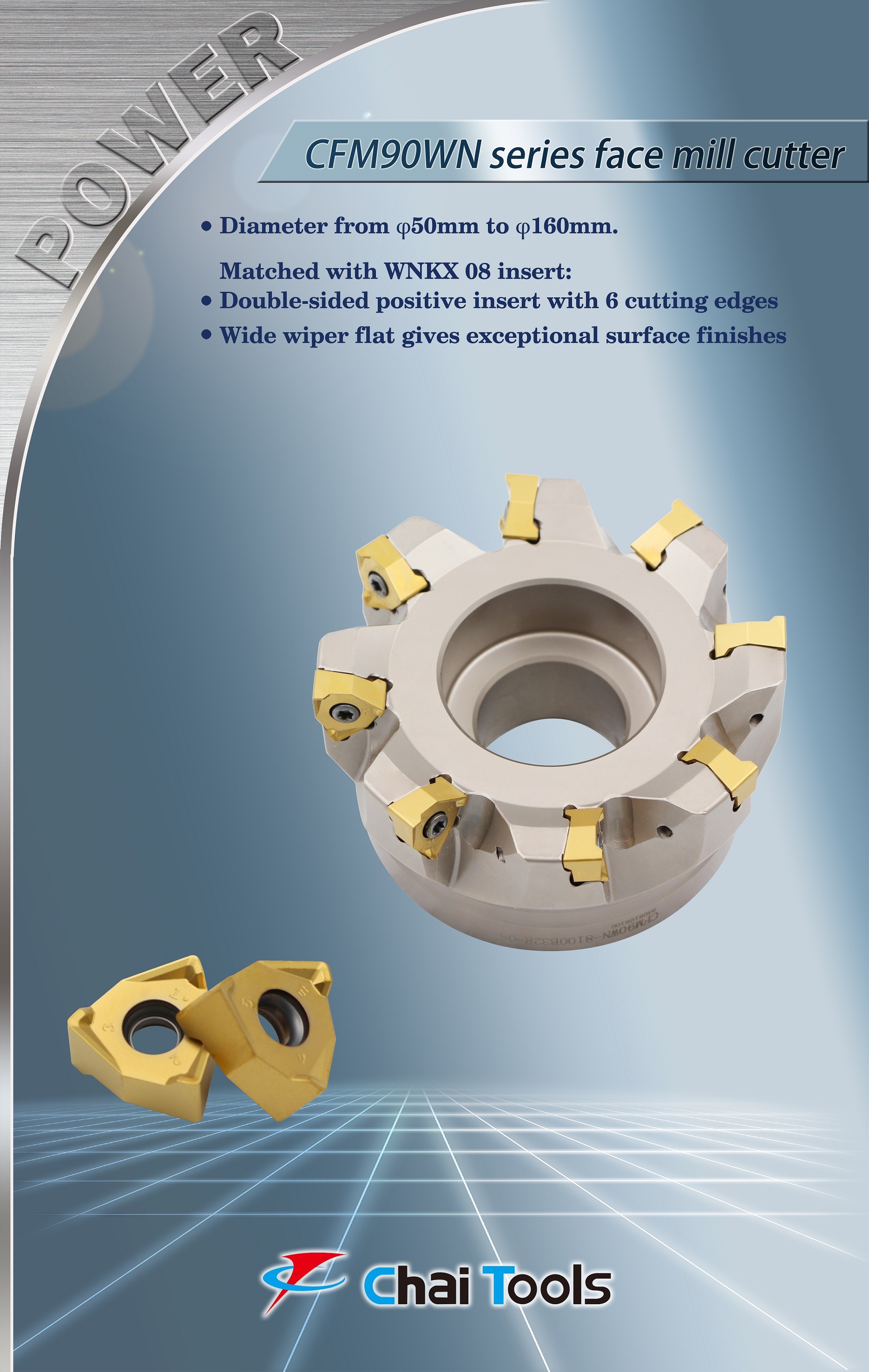 CFM90WN SERIES FACE MILLING CUTTER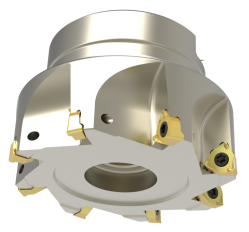 Model

Teeth Number

Dimensions(mm)

Connector Type

Insert

D

Da

L

ap

CFM90WN-450A22R-08

4

50

22

40

7.5

A

WNHX 0806 WNKX 0806


CFM90WN-550A22R-08

5

50

22

40

7.5

A

CFM90WN-463A22R-08


4

63

22

40

7.5

A

CFM90WN-663A27R-08

6

63

27

40

7.5

A

CFM90WN-763A27R-08

7

63

27

40

7.5

A

CFM90WN-580A27R-08

5

80

27

50

7.5

A

CFM90WN-780A27R-08

7

80

27

50

7.5

A

CFM90WN-980A27R-08

9

80

27

50

7.5

A

CFM90WN-6100B32R-08

6

100

32

50

7.5

B

CFM90WN-8100B32R-08

8

100

32

50

7.5

B

CFM90WN-11100B32R-08

11

100

32

50

7.5

B

CFM90WN-7125B40R-08

7

125

40

63

7.5

B

CFM90WN-11125B40R-08

11

125

40

63

7.5

B

CFM90WN-14125B40R-08

14

125

40

63

7.5

B

CFM90WN-12160C40R-08

12

160

40

63

7.5

C

CFM90WN-16160C40R-08

16

160

40

63

7.5

C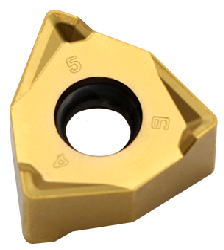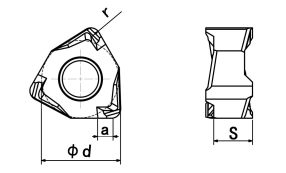 Model

Dimensions(mm)

Material Grade

d

r

S

a

CT5320

CT7320

WNHX 080608HDE

12.48

0.8

6.35

1.2~2.0

·


·

WNHX 080616HDE

12.48

1.6

6.35

1.2~2.0

·

·

WNKX 080608TR

12.48

0.8

6.35

1.2~2.0

·

·