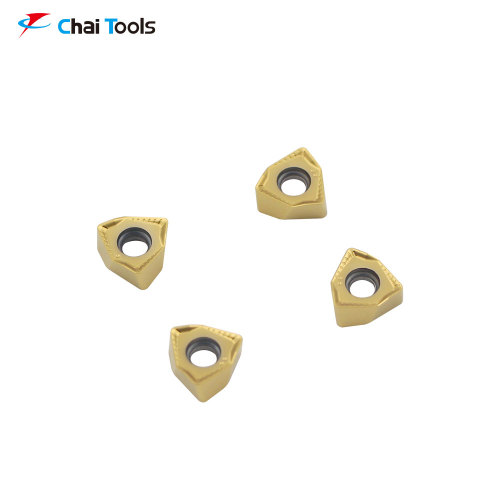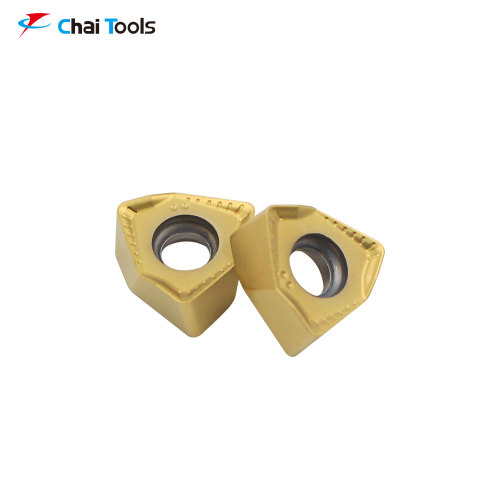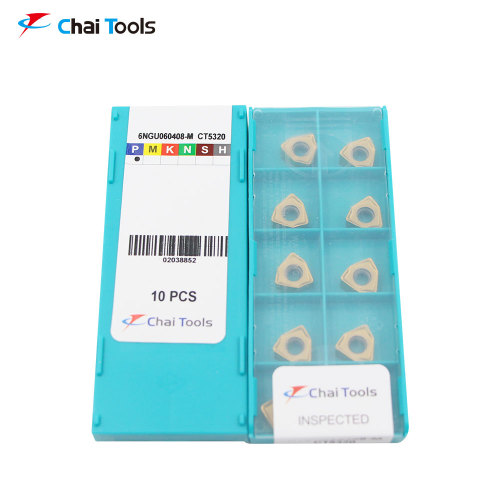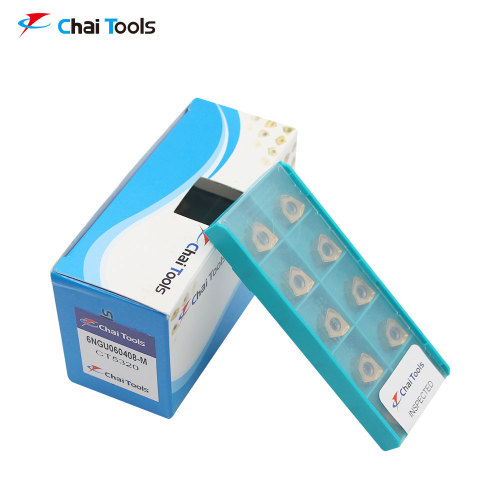 6NGU 060408-M CT5320 Carbide insert for face milling processing
Model

6NGU 060408-M CT5320
Description
1.Matched with 6N TF90 face milling cutter from TaeguTec.

2.The insert has 6 cutting edges with a good cost efficiency.
3.Designed with big rake angle to achieve fast cutting, improve the work efficiency.
4.The insert has wiper edge, achieve a good surface performance.
5.Material grade CT5320: Suitable for steel and stainless steel processing.
6.Application: face milling and square-shoulder milling.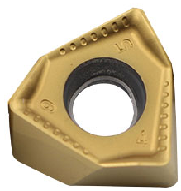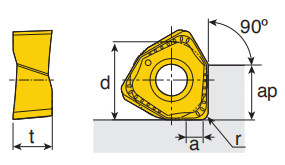 Model

Dimension(mm)

Material Grade

d

t

ap

a

r

Feed (mm/teeth)

CT5320

CT5420

CT7320

CT7420

6NGU 060408-M

9.26

4.76

6.2

1.96

0.8

0.08-0.15

●

●

●

●

6NGU 090508-M

13.05

6.70

9.2

2.0

0.8

0.10-0.20

●

●

6NGU 090508-ML

13.05

6.70

9.2

2.0

0.8

0.05-0.10

●

●