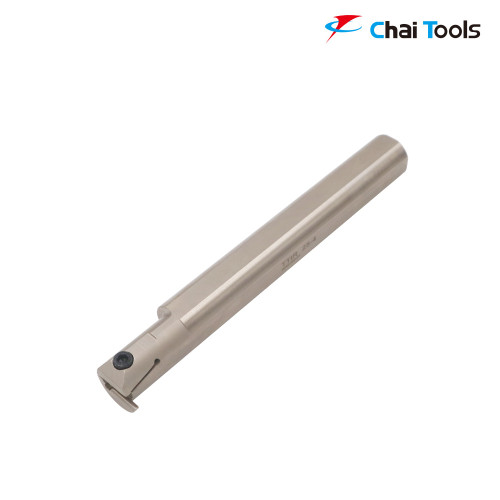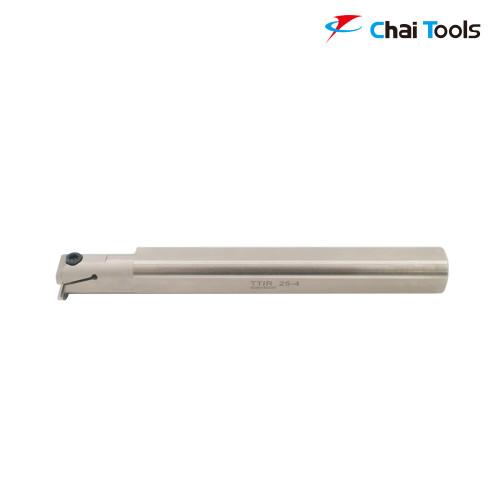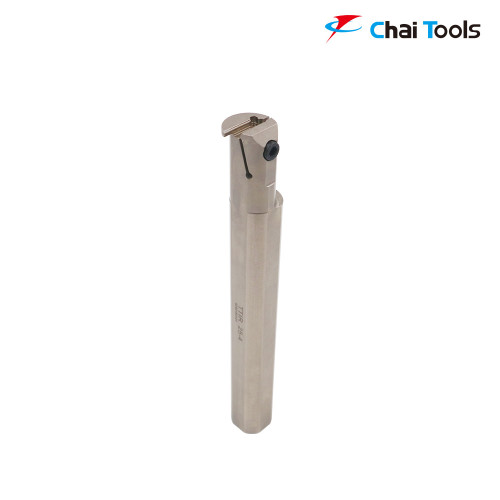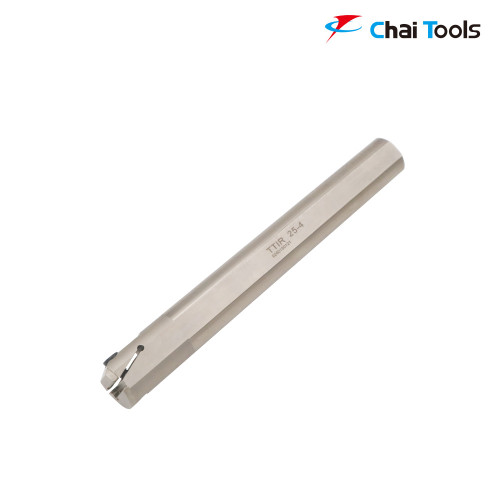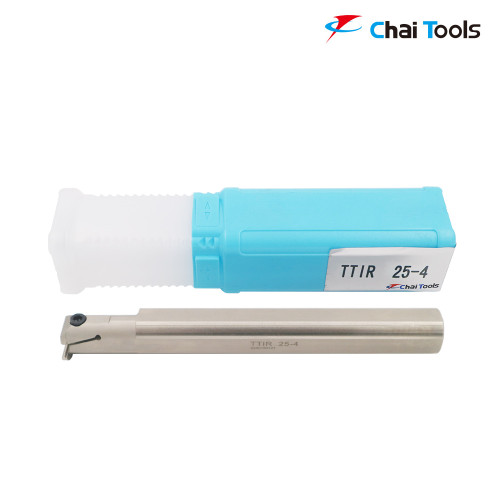 TTIR 25-4 Internal Grooving holder for CNC lathe machine
Description
1. Well-matched with TDXU insert from TaeguTec and ChaiTools TDGU insert.
2. The cutting width is 4mm and the max. grooving depth is 5.2mm.
3. Material 42CrMo and after-quenching CNC processing make the grooving holders with long service life, better wear-resistance, strength and rigidity and high working efficiency.
4. Competitive price and full stocks for all models.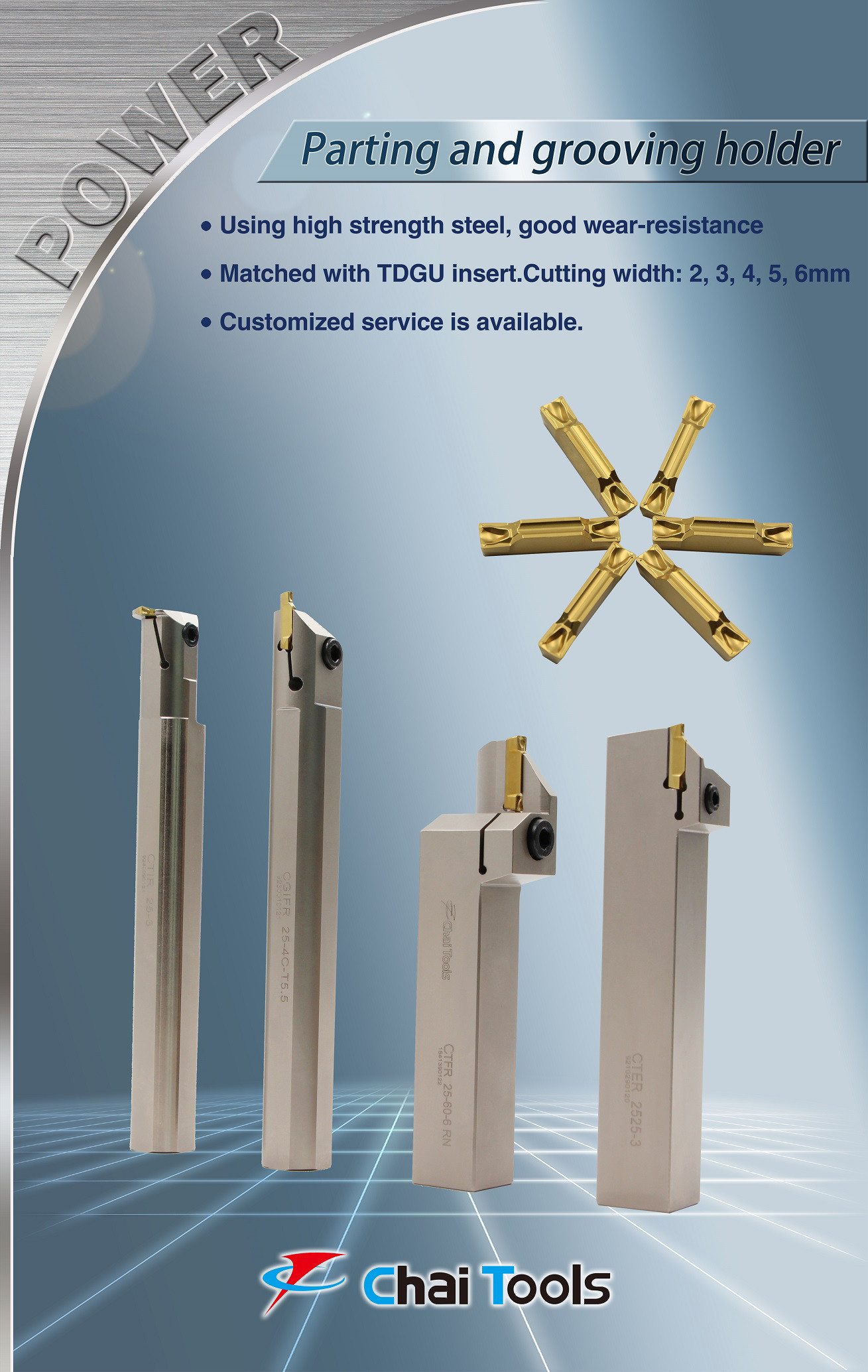 TTIR/L INTERNAL GROOVING HOLDER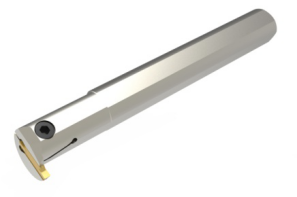 Model

Holder size

Dimensions(mm)

Insert

d

l1

l2

f

h1

A

Tmax

Dmin

TTIR/L 16-2

2

16

125

—

16.5

7.5

1.8

8.5

25

TDGU

TTIR/L 20-2

2

20

160

40

15.8

9.0

1.6

6.0

25

TTIR/L 25-2

2

25

200

40

17.5

11.5

1.6

5.0

25

TTIR/L 20-2.5

2.5

20

160

40

15.8

9.0

2.0

6.0

25

TTIR/L 25-2.5

2.5

25

200

40

17.5

11.5

2.0

5.0

25

TTIR/L 32-2.5

2.5

32

250

60

19.8

14.0

2.0

4.7

31

TTIR/L 20-3

3

20

160

40

15.8

9.0

2.1

6.0

25

TTIR/L 25-3

3

25

200

40

17.5

11.5

2.1

5.1

25

TTIR/L 32-3

3

32

250

60

19.8

14.0

2.1

4.7

31

TTIR/L 20-4

4

20

160

40

15.8

9.0

2.9

6.0

25

TTIR/L 25-4

4

25

200

40

17.5

11.5

2.9

5.2

25

TTIR/L 32-4

4

32

250

60

20.8

14.0

2.9

4.7

31